Endelig kan vi igen byde velkommen til Kolding Handball Cup der afholdes fra den 8 - 9 april, i haller i Kolding og nabo byerne. Det hele starter med en fantastisk åbning fredag aften, og derefter er der eller håndbold kampe på programmet.
Det hele sluttes af om søndagen med finaledagen i Sydbank Arena, her vil være spænding for alle pengene, når vi skal finde vinderne af årets turnering.
Vi ser frem til at byde jer velkommen tilbage, og igen bringe glæden for håndbolden tilbage på banen i en af Danmarks største turneringer.
Derfor, velkommen til Kolding, og velkommen til 2023 udgaven af Kolding Handball Cup.

Welcome to Kolding Handball Cup 2023,
Kolding Handball Cup takes place from 8 - 9 April in sportshalls in Kolding and the surrounding cities. It all starts with the fantastic opening on friday evening, before the sports programme starts on saturday morning.
It all end on sunday with the finals being played in a packed Sydbank Arena where we find the winners of the 2023 edition.
We are all looking forward to bring back the joy and exitement in one of the biggest tournaments in Denmark.
Therefor welcome to Kolding and welcome to the 2023 edition of Kolding Handball Cup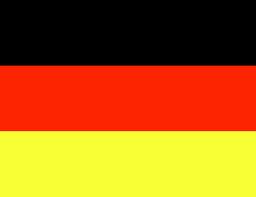 Herzlich Willkommen beim Kolding Handball Cup 2023
Der Kolding Handball Cup findet am 08. und 09. April in Sporthallen in Kolding und den umliegenden Städten statt. Los geht es mit der fantastischen Eröffnungsfeier am Freitagabend, bevor am Samstagmorgen das Sportprogramm startet. Das Turnier endet am Sonntag mit den Finalspielen, die in einer voll besetzten Sydbank Arena ausgetragen werden, wo die Gewinner der 2023er Ausgabe gekürt werden.
Wir alle freuen uns darauf die Freude und Begeisterung bei einem der größten Handballturniere in Dänemark zurückzubringen und für alle Teams erlebbar zu machen.
Daher heißen wir Sie willkommen in Kolding und willkommen zur Ausgabe 2023 des Kolding Handball Cups!